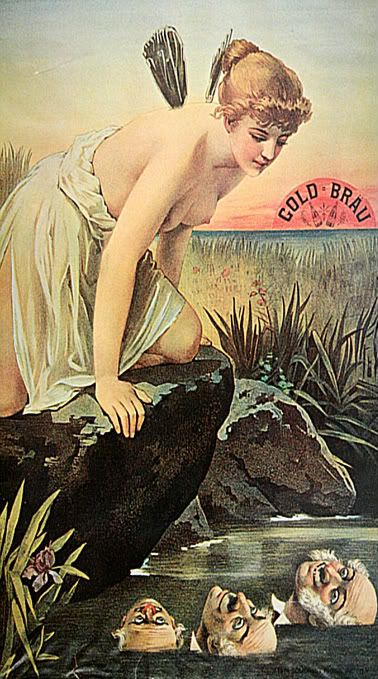 When Bob and I were looking around the antique store in
Flint Hill
I spotted this and immediately fell in love with it. I wanted to call her
The Spirit(s) Faery
but she's actually, I think,
The Beer Faery
. The poster is a copy of a lithograph advertising beer for
The Globe Beer Company
in Baltimore Maryland
.
I Googled Globe Beer Company and found informative but somewhat sporadic information about it. I did find out that there was a pub affliated with the beer company in Baltimore but it closed in 2004.
Anyway, she's going to hang on our kitchen wall after I get her properly framed. Right now she's lightly, uh-hum,
taped
on the back, to the wall. I know. Bob was a little horrified too. I have a bad habit of not being able to wait patiently for things.